Jonathan Nace is a partner at Nidel & Nace where his practice focuses on complex consumer protection. Mr. Nace has litigated cases through trial, and obtained numerous favorable outcomes for his injured clients. Mr. Nace has also authored successful briefs in the Maryland Courts of Appeals and argued in federal appellate courts.
Prior to joining Nidel & Nace, Mr. Nace engaged primarily in complex medical malpractice matters, representing those injured by the negligence of health care professionals.  In advocating for those wronged, Mr. Nace regularly advanced cases to trial, in which he served either as lead or second counsel, in both state and federal courts.  He then determined that he wished to engage in litigation to protect people harmed by broad patterns and practices of wrongdoing.
In this endeavor, Mr. Nace engaged in a consumer protection litigation practice.  His consumer protection focus is trifold.  First, Mr. Nace litigated matters related to the safety and efficacy of food and supplements.  Second, he has respresented clients that have been subject to deceptive practices by insurance companies, And third, Mr. Nace practices in the field of privacy law, representing those who have been subject to data breach, or have had their personal and sensitive material wrongfully disclosed.
The purpose of Mr. Nace's food and supplement litigation is to remedy foods and supplements which are either packaged or labeled deceptively, often with significant health concerns.  He has successfully forced wrongdoing companies to re-package or alter labels on food and supplements.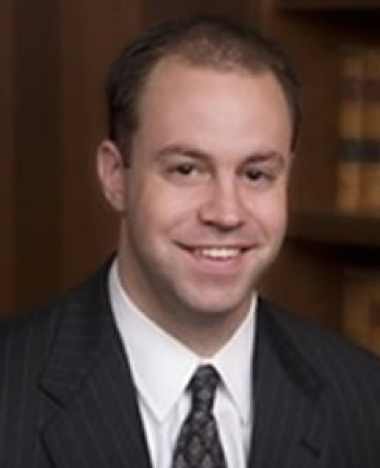 Mr. Nace also engages in a practice of holding insurance companies responsible for wrongfully deceiving either their own insureds or the beneficiaries of a third party's policy.
Finally, Mr. Nace has developed a data privacy practice that litigates data breaches as well as deceptive practices related to the sharing of personal and sensitive data.  In August 2016 and acting as lead counsel, Mr. Nace obtained a significant victory for data breach victims in Attias v. CareFirst, a case he argued before the D.C. Circuit Court of Appeals and has been described as a "landmark" decision.
Mr. Nace currently engages in Nidel & Nace's numerous environmental cases, including matters related to water pollution and contamination, soil contamination, and radiation.
Jonathan was born in Washington, D.C. In 2001 he graduated from Emory University with a degree in philosophy. He is a graduate of the Tulane University School of Law where he received a Juris Doctor, as well as a Certification in Sports Law. While at Tulane he was a Managing Editor of the Sports Lawyers Journal.
Education
Tulane University School of Law
Emory University
Bar Admissions
Maryland
District of Columbia
United States Court of Appeals for the District of Columbia
United States Court of Appeals for the Fourth Circuit
United States District Court for the District of Columbia
United States District Court for the District of Maryland
Publications
Organizations and Memberships
Awards
Super Lawyers Rising Star 2013-2018